About Us
These are the goods and services that we provide on a daily basis. We are always happy to do our best to meet any special requests for our customers.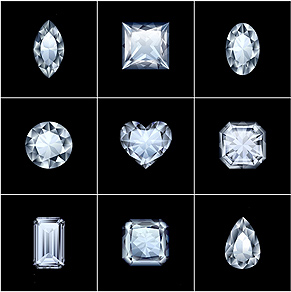 GOODS
Shapes - Brilliants, Princess, Emerald, Baguette, Ovals, Drops, Marquise, Cushions, Radiants and Asschers all in stock.
Sizes - from 1/400 brills upwards
Quality - Clarity and colour to meet all needs.
Certificated Diamonds - We can supply GIA and HRD certificated stones. We can also arrange for non-certificated diamonds to be graded by a local laboratory.
SERVICES
Same day fulfilment of orders - In most cases we can supply the goods that you need within hours.
Postal service - We will post goods to you for next day receipt.
Goods supplied on approval - We will supply a range of stones for you to choose from.
Jobbing and Repair service - We are expert in matching stones for new pieces or for repair. Send us the mount and we will return it with diamonds of the appropriate quality, weight and colour.
Polishing - We undertake stone repairs and improvements.